ComicStripFan.Com
Fingers and Foes, by Allan Salisbury ("SOLS")
I don't know much about this strip, except that it was created by Allan Salisbury, who currently resides in Australia producing his current strip, Snake Tales. If anyone has any information, please let me know!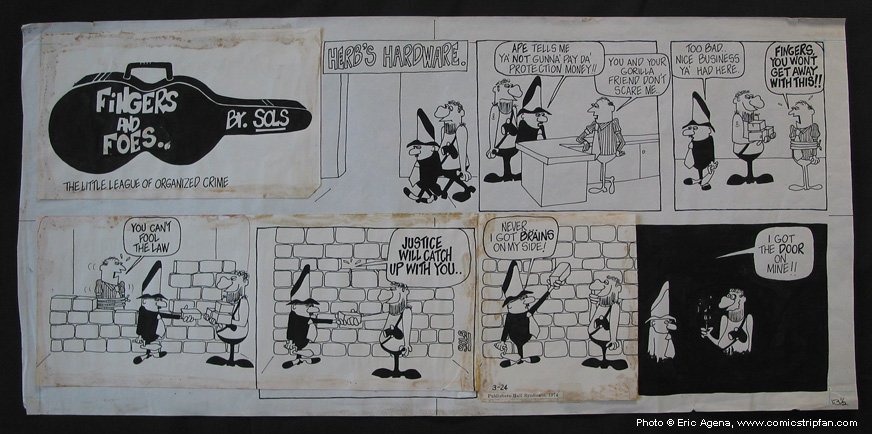 Example of Fingers and Foes Sunday by SOLS, March 24, 1974. Copyright Publishers-Hall Syndicate. The first three panels of the second row are all paste-ups but are original art.
All art is © by their respective © holders. ComicStripFan.com and entire site © Eric Agena. All Rights Reserved. Unauthorized reproduction, use or publishing in part or in full is prohibited.