ComicStripFan.Com
Family Circus, by Bil Keane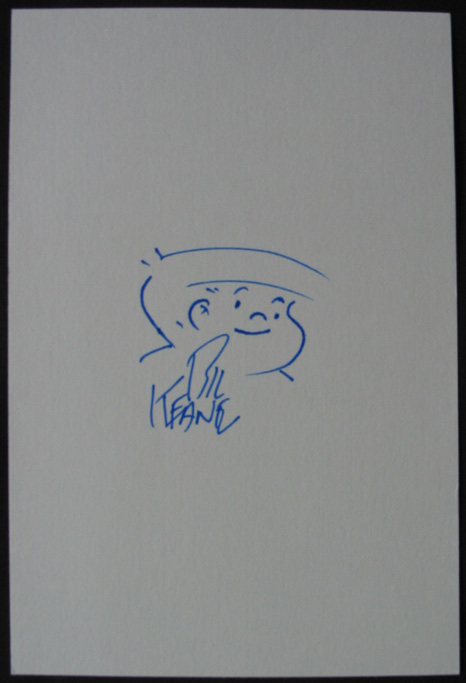 Signed 4x6 index card by Bil Keane, with sketch of Billy.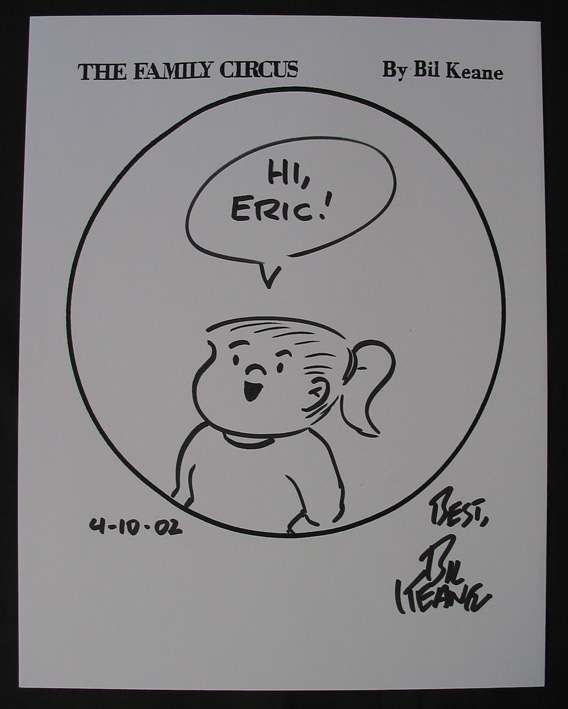 Signed sketch of Dolly by Bil Keane on 8 1/2" x 11" sheet of paper with preprinted The Family Circus title.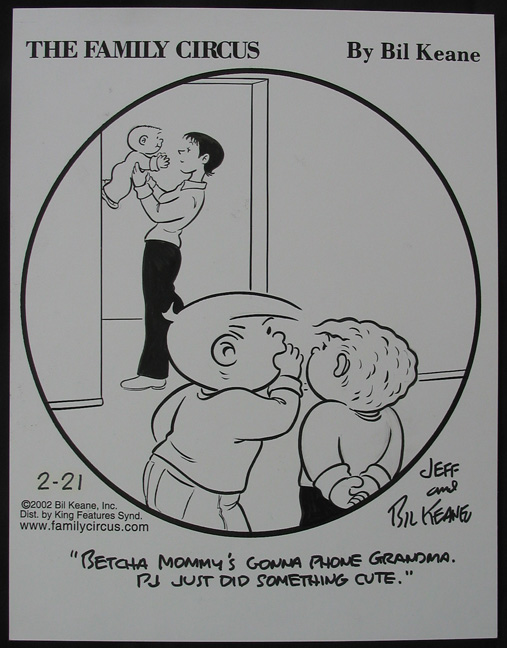 Example of Family Circus daily by Jeff and Bil Keane, February 21, 2002. Copyright Bil Keane, Inc., distributed by King Features Syndicate. Art paper size: 8 1/2" x 11".
Check out The Family Circus online daily by clicking the link below!

All art is © by their respective © holders. ComicStripFan.com and entire site © Eric Agena. All Rights Reserved. Unauthorized reproduction, use or publishing in part or in full is prohibited.