ComicStripFan.Com
Dumb-Bells, by Gar Schmitt
Strip run: 1925 - 1935, 1937 - 1939, 1945 - 1954
I don't know much about this strip nor its creator, so if anyone can help me with any information please let me know!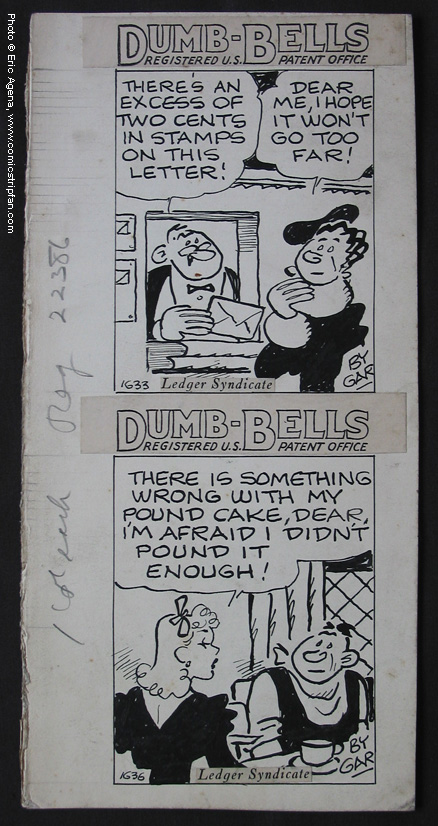 Examples of Dumb-Bells daily panels by Gar Schmitt, date and year unknown but possibly February 25, 1941 based on a date stamp on the back of the art. Copyright Ledger Syndicate. This particular piece contains two panels; I'm not sure if they're meant for different days but they do appear to have some form of serial number in the lower left hand corner of each panel.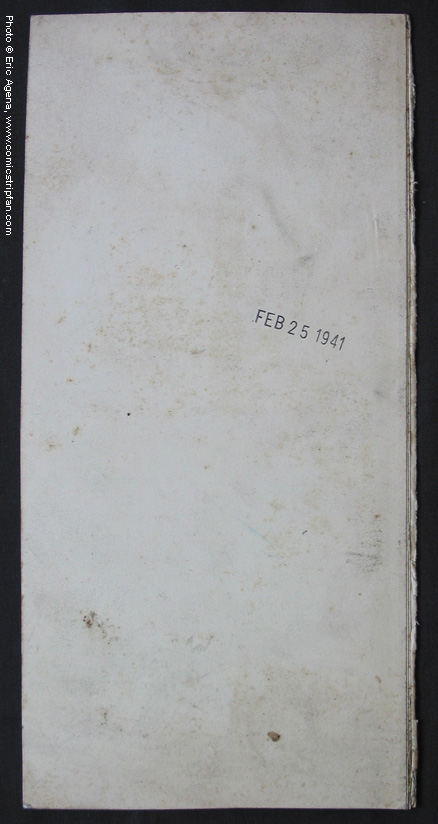 Reverse of Dumb-Bells daily panels shown above. This may be the date of publication for the dailies pictured on the other side, but I'm not certain.
All art is © by their respective © holders. ComicStripFan.com and entire site © Eric Agena. All Rights Reserved. Unauthorized reproduction, use or publishing in part or in full is prohibited.