ComicStripFan.Com
Doc Pipps, by Andy Hickok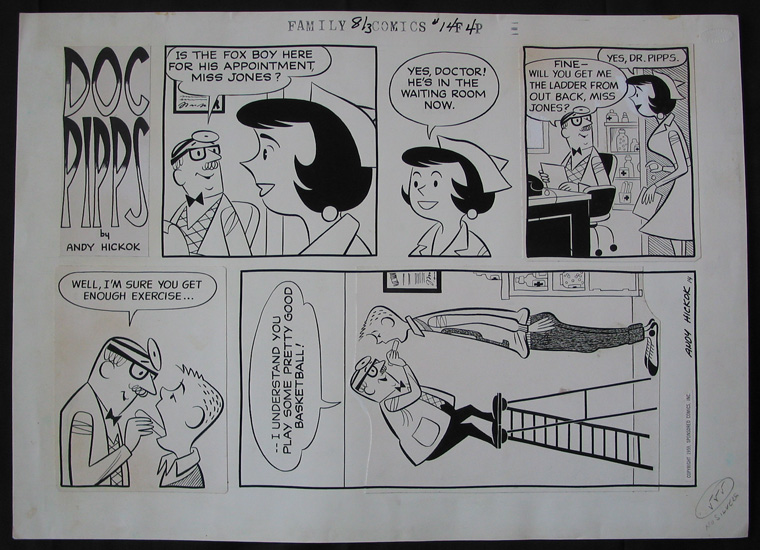 Example of Doc Pipps Sunday by Andy Hickok, August 3, 1959. Copyright Sponsored Comics, Inc.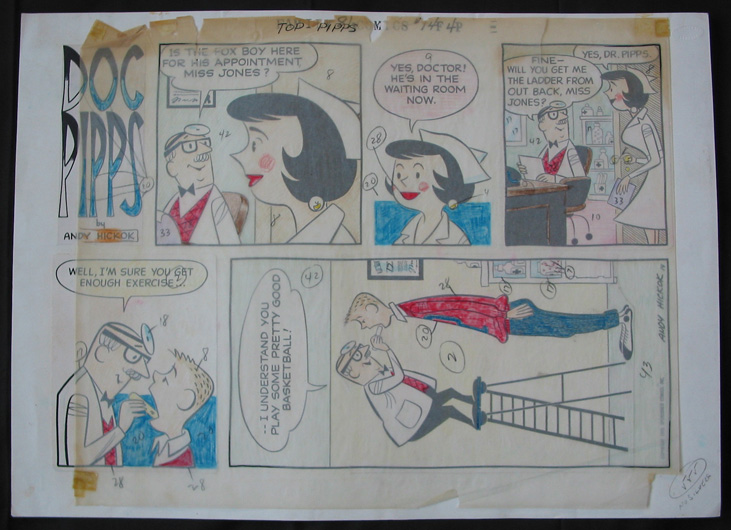 Example of Doc Pipps color guide for August 3, 1959 (see the original art pictured above).
All art is © by their respective © holders. ComicStripFan.com and entire site © Eric Agena. All Rights Reserved. Unauthorized reproduction, use or publishing in part or in full is prohibited.