ComicStripFan.Com
The Country Parson, by Frank Clark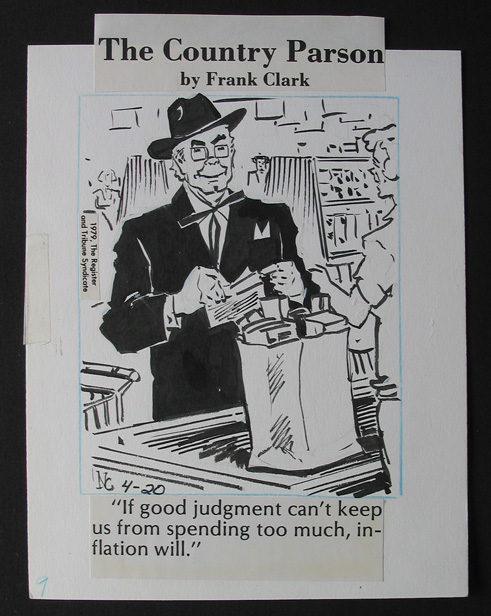 Example of The Country Parson daily panel written by Frank Clark and drawn by Denny Neal, April 20, 1979. Copyright The Register and Tribune Syndicate.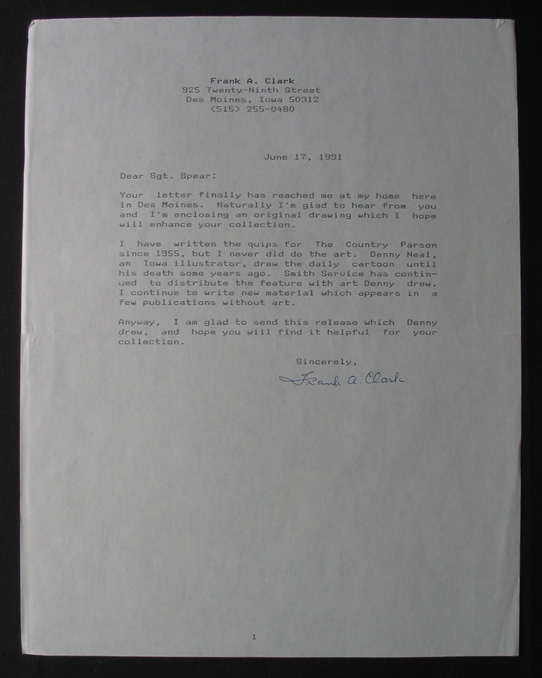 Interesting letter signed by Frank Clark describing a little about the history of the strip.
All art is © by their respective © holders. ComicStripFan.com and entire site © Eric Agena. All Rights Reserved. Unauthorized reproduction, use or publishing in part or in full is prohibited.