ComicStripFan.Com
Cicero's Cat, by Bud Fisher
This strip began in 1933 as a Sunday "tag-along" to Mutt and Jeff, a strip that Al Smith worked on as Bud Fisher's assistant and later inherited from Fisher. Cicero's Cat later became an independent full-length strip and lasted about thirty years.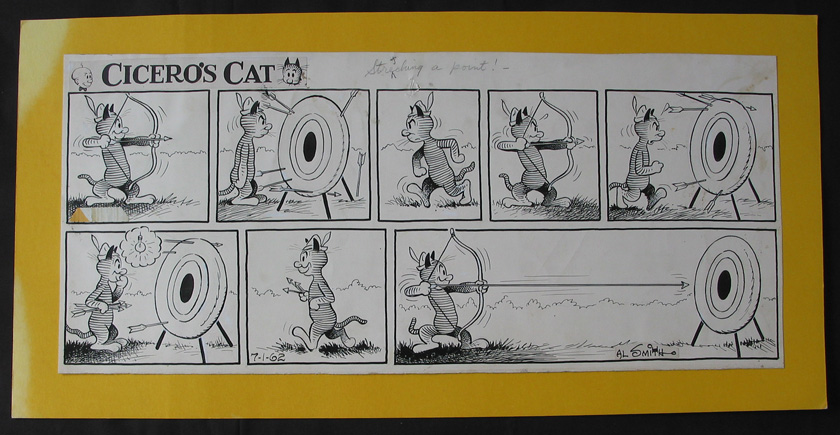 Example of Cicero's Cat Sunday by Al Smith, July 1, 1962. Copyright NEA, Inc. Art paper size: 19 1/2" x 8 1/2". Ink. The art was pasted onto a larger colored art board by a previous owner.
All art is © by their respective © holders. ComicStripFan.com and entire site © Eric Agena. All Rights Reserved. Unauthorized reproduction, use or publishing in part or in full is prohibited.