ComicStripFan.Com
Cecil C. Addle, by Ray Collins
Cecil C. Addle ran in the editorial page of the Seattle P.I. newspaper from 1975 through 1979. Cecil could usually be found sitting on an old log in deep discussion with his friend Dipstik Duck. Politics and environmental issues in the Puget Sound area were their favorite fodder, and they had a strong local following.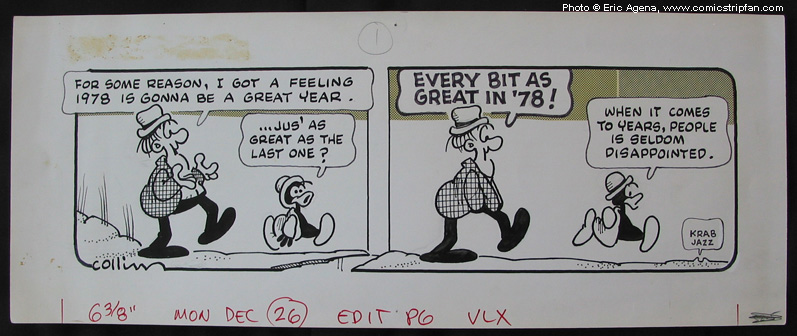 Example of Cecil C. Addle daily by Ray Collins, December 26, 1977. Note the "shout out" to KRAB Jazz, a radio station in Seattle of which Collins was a huge fan. The title of the Cecil C. Addle paperback book below was based on this strip.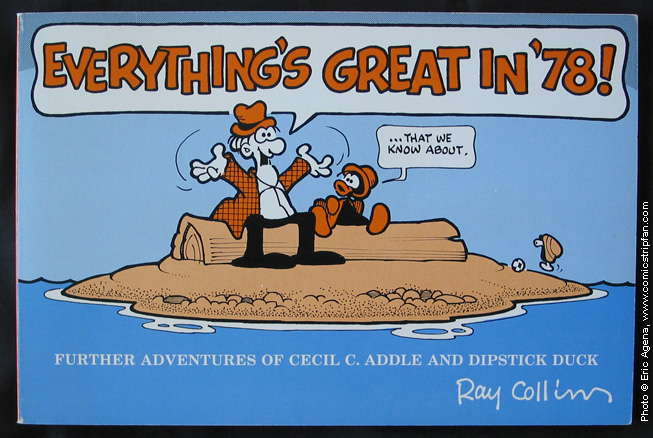 Cover of Everything's Great in '78: Further Adventures of Cecil C. Addle and Dipstick Duck.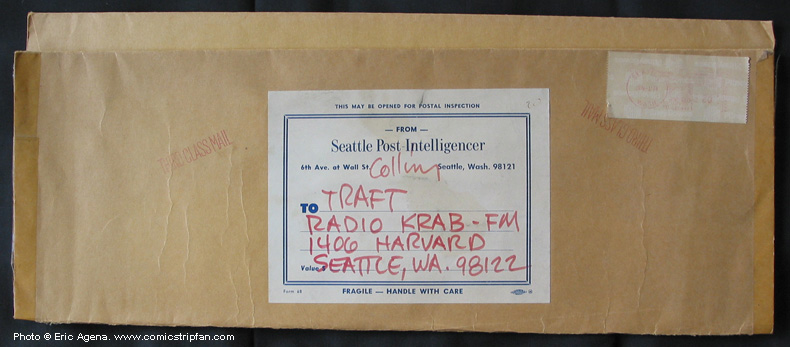 Original package to Radio KRAB-FM, mailing the original strip for December 26, 1977, to Traft, a radio DJ of the station.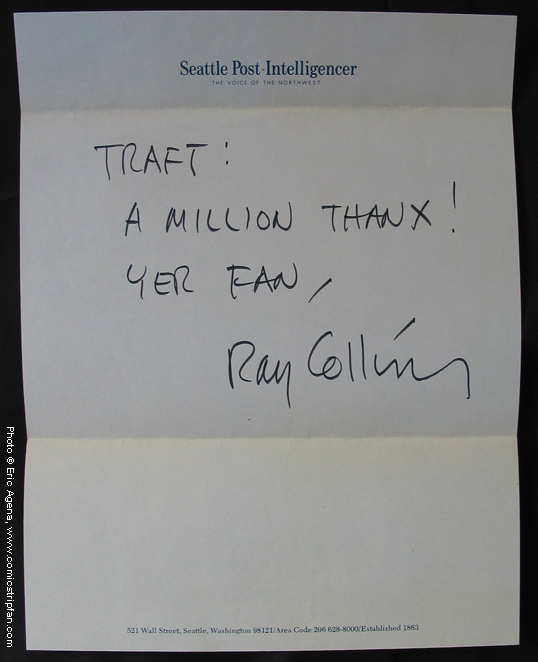 Signed letter from Ray Collins to Traft of Radio KRAB-FM.
For a little more about Cecil C. Addle and Dipstik Duck, check out the link below: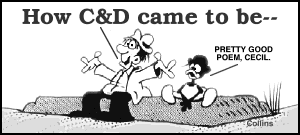 All art is © by their respective © holders. ComicStripFan.com and entire site © Eric Agena. All Rights Reserved. Unauthorized reproduction, use or publishing in part or in full is prohibited.