ComicStripFan.Com
Casey the Cop, by Charles Rodrigues
Charles Rodrigues was born in New Bedford, Massachusetts. In addition to creating Casey the Cop, Rodrigues was also a magazine cartoonist for Stereo Review and the National Lampoon for many years and was syndicated with the Chicago Tribune. He was also the creator of the cartoon character "Charlie". Rodrigues, now of Mattapoisett, Massachusetts, passed away on June 14, 2004, at the age of 77 after a brief illness.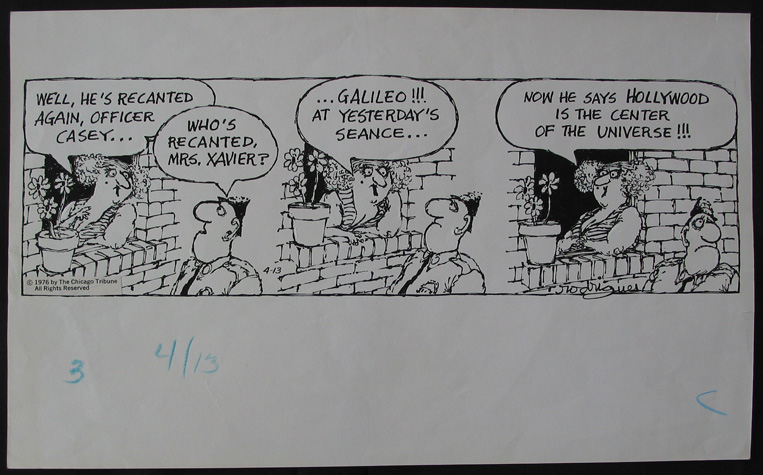 Example of Casey the Cop daily by Charles "Charlie" Rodrigues, April 13, 1976. Copyright The Chicago Tribune. Also signed on the back by Rodrigues with his return address.
All art is © by their respective © holders. ComicStripFan.com and entire site © Eric Agena. All Rights Reserved. Unauthorized reproduction, use or publishing in part or in full is prohibited.