ComicStripFan.Com
Captain's Gig, by Virgil F. Partch ("VIP")
Strip run: 1976 - 1979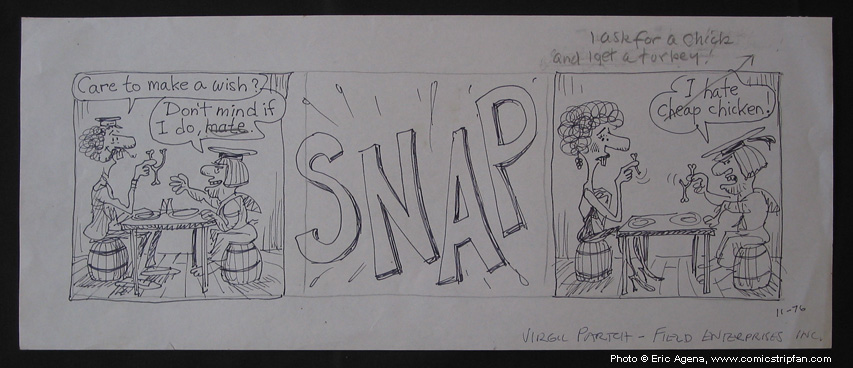 Example of Captain's Gig daily by Virgil Partch, November of 1976, day unknown. Copyright Field Enterprises, Inc.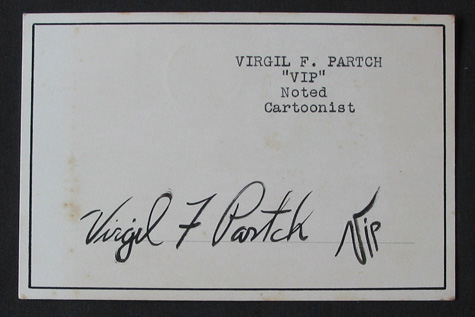 Card signed by Virgil Partch.
All art is © by their respective © holders. ComicStripFan.com and entire site © Eric Agena. All Rights Reserved. Unauthorized reproduction, use or publishing in part or in full is prohibited.