ComicStripFan.Com
Biography, by John Roman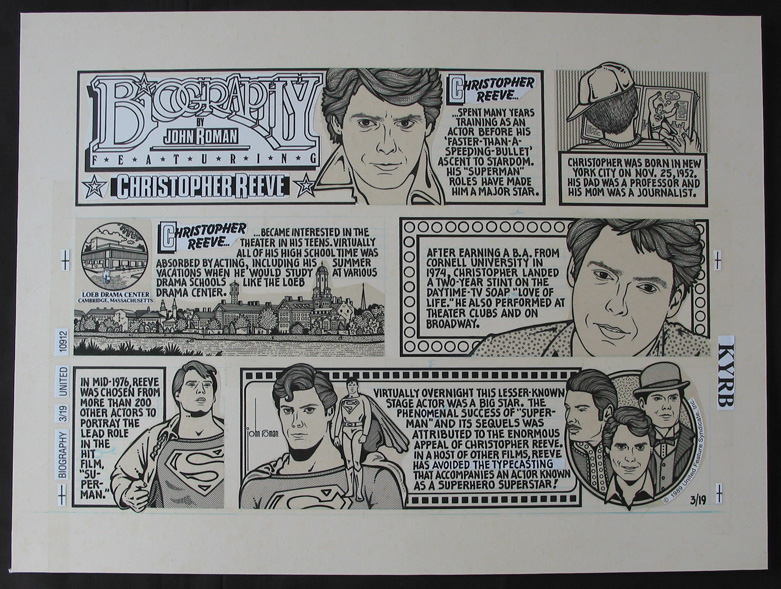 Example of Biography Sunday by John Roman, March 19, 1989. Copyright United Feature Syndicate, Inc. Overall dimensions: 19 1/4" x 14 1/4", image size 16 1/4" x 11 1/4". This is a beautiful piece describing the life of Christopher Reeve. The drawings on this piece were done in pen and ink on a separate vellum paper, then adhered to this (cream colored) board. Most of the lettering was done directly on the board. The few paste-ups are easy to see, extremely clean and perfectly attached; there's no clear indication of exactly how it was done.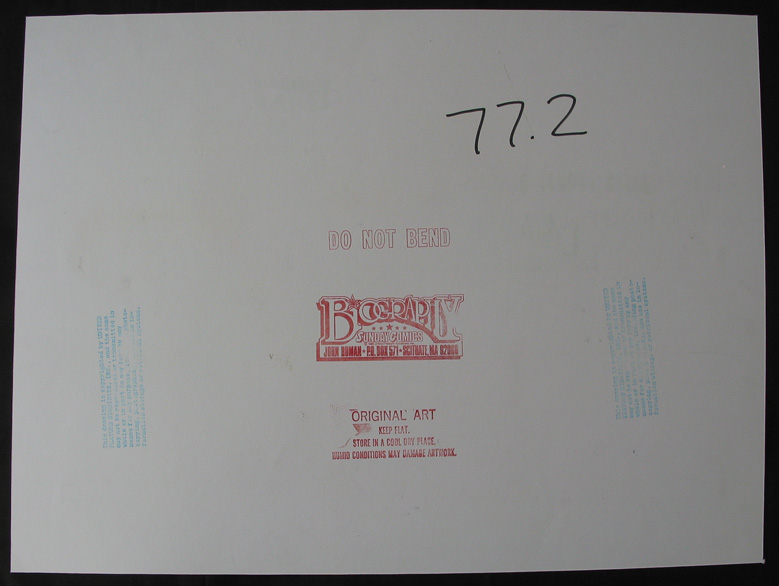 Reverse of Biography Sunday for March 19, 1989 (see the Sunday strip pictured earlier).
All art is © by their respective © holders. ComicStripFan.com and entire site © Eric Agena. All Rights Reserved. Unauthorized reproduction, use or publishing in part or in full is prohibited.