ComicStripFan.Com
Biff Buff, by Kearney Egerton
Strip run: 1966 - 1971
I don't know much about this strip, so if anyone has any information please let me know!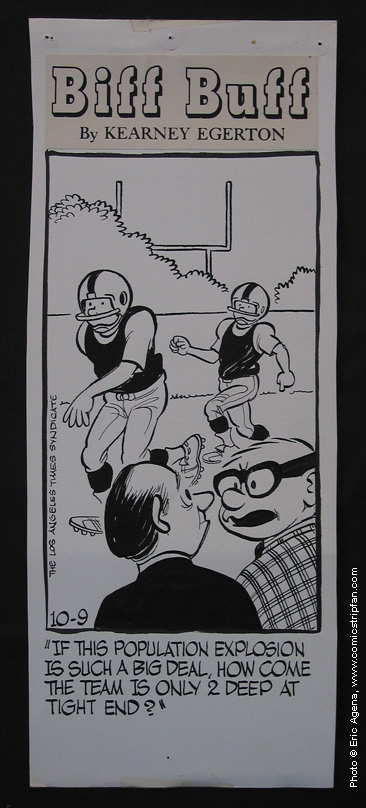 Example of Biff Buff daily by Kearney Egerton, October 9, year unknown. Copyright The Los Angeles Times Syndicate. Paper size: 4 1/2" x 11 1/4", image size: 4" x 7".
All art is © by their respective © holders. ComicStripFan.com and entire site © Eric Agena. All Rights Reserved. Unauthorized reproduction, use or publishing in part or in full is prohibited.