ComicStripFan.Com
The Better Half, by Bob Barnes
Strip run: 1956 - present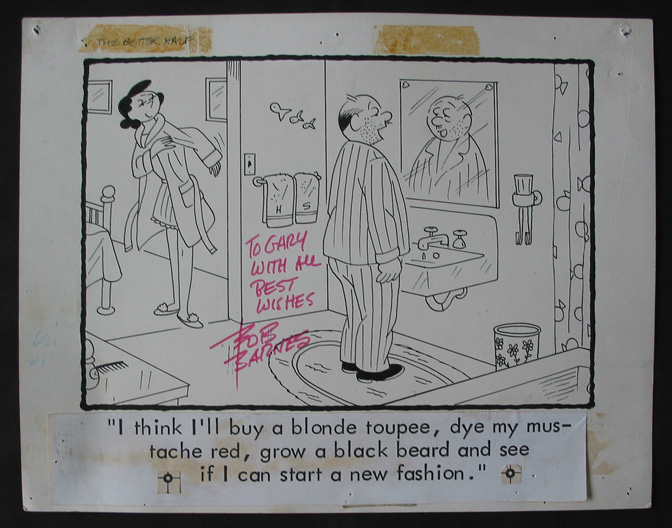 Example of The Better Half daily panel by Bob Barnes, date and year unknown. Paper size: 8 1/2" x 10". Caption is pasted over the original writing in blue pencil.
Check out The Better Half online by clicking here.
All art is © by their respective © holders. ComicStripFan.com and entire site © Eric Agena. All Rights Reserved. Unauthorized reproduction, use or publishing in part or in full is prohibited.