ComicStripFan.Com
Back Home Again, by Ed Dodd
Strip run: 1933 - 1945
Ed Dodd is also the creator of the award-winning comic strip Mark Trail.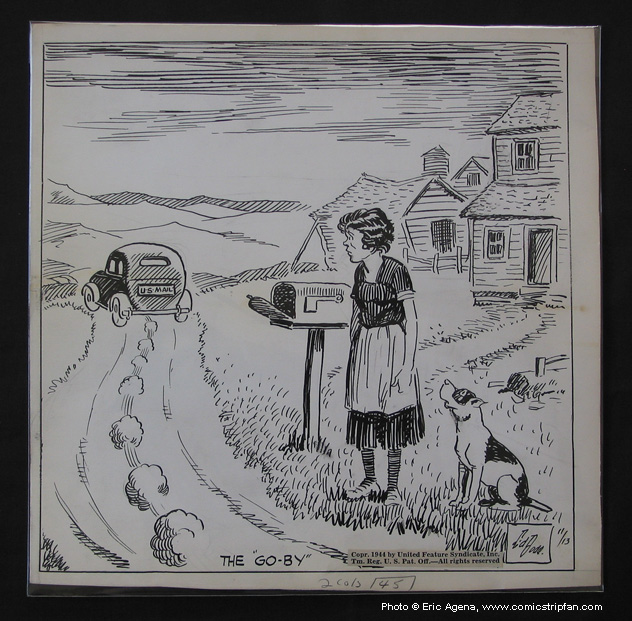 Example of Back Home Again daily panel by Ed Dodd, November 13, 1944. Copyright United Feature Syndicate, Inc. Art board size: 9 3/4" x 9 1/2", image area: 9" x 9". This panel is titled "The 'Go-By'".
All art is © by their respective © holders. ComicStripFan.com and entire site © Eric Agena. All Rights Reserved. Unauthorized reproduction, use or publishing in part or in full is prohibited.