ComicStripFan.Com
babe 'n' horace, by Edgar Martin
babe 'n horace was the Sunday companion strip to Boots and Her Buddies (Babe was Boots' best friend). Les Carroll was the successor of Edgar Martin, the creator of the strip.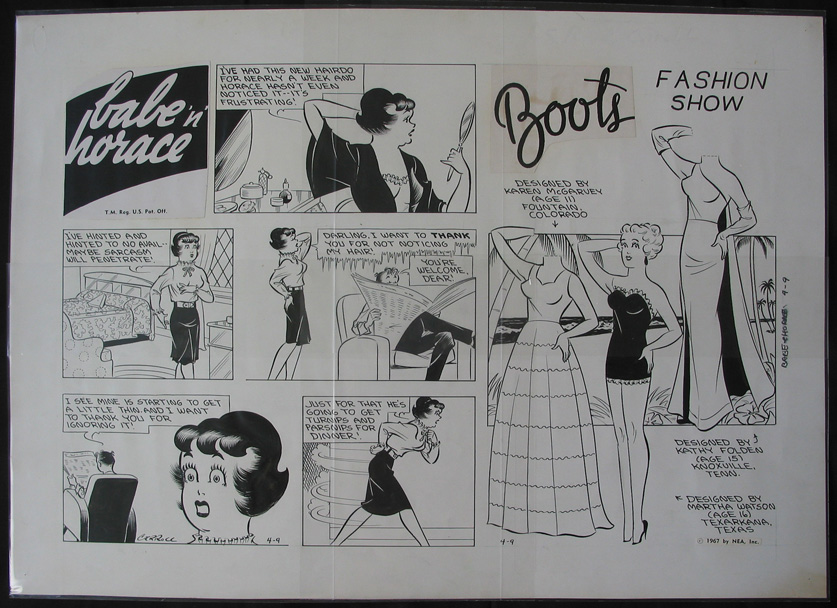 Example of babe 'n' horace Sunday by Les Carroll, April 9, 1967. Copyright NEA, Inc. Art board size: 24" x 17". This picture was taken while the art was wrapped in plastic, hence the lines, glare, and possibly some visible scotch tape. The art itself is clean. Note the Boots paper doll to the right, the lead character of Boots and her Buddies.
All art is © by their respective © holders. ComicStripFan.com and entire site © Eric Agena. All Rights Reserved. Unauthorized reproduction, use or publishing in part or in full is prohibited.