ComicStripFan.Com
Animal Crackers, by Roger Bollen

Example of Animal Crackers daily by Roger Bollen, July 2, 1970. Copyright National News Syndicate.
Check out Animal Crackers for yourself by clicking on the link below.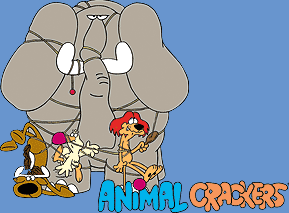 All art is © by their respective © holders. ComicStripFan.com and entire site © Eric Agena. All Rights Reserved. Unauthorized reproduction, use or publishing in part or in full is prohibited.