ComicStripFan.Com
GGA Pinups and Commissions - Robin Thompson
Robin Thompson is a comic book artist whose credits include Captain Spaceman and Knuckles Malone, and is also creator of The Champions of Hell.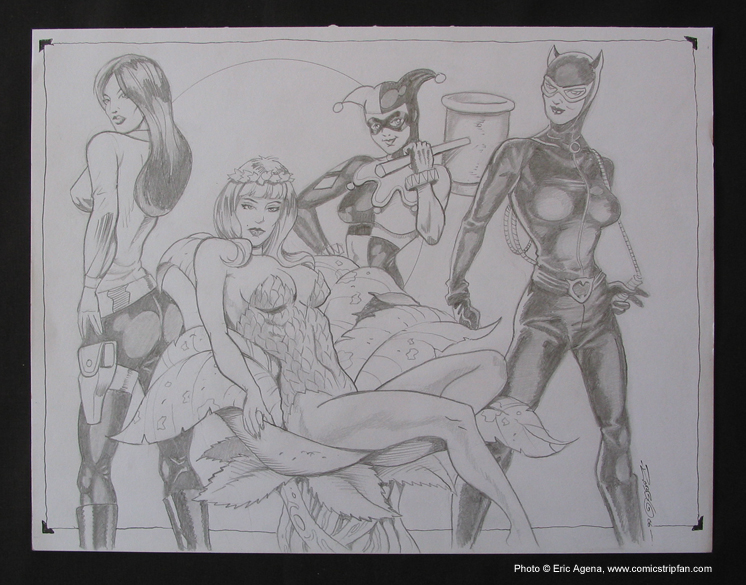 Original pencil drawing by Robin Thompson featuring four of Batman's most famous villainous vixens, done in 2006. Acid-free paper size: 8 1/2" x 11". As described by Robin, "Batman beware-hell hath no fury like a woman scorned! The Dark Knight's villians (or villianesses) are some of the most dangerous and sexiest femme fatales in comics today. This rogue's gallery includes Talia, Poison Ivy, Harley Quinn, and Catwoman! With enemies like these, who needs friends?! "
Robin Thompson is available for commissions. Contact him via email at robbothompson (at) hotmail (dot) com for more information
All art is © by their respective © holders. ComicStripFan.com and entire site © Eric Agena. All Rights Reserved. Unauthorized reproduction, use or publishing in part or in full is prohibited.