ComicStripFan.Com
GGA Pinups and Commissions - Alex Lei
Alex Lei is a comic book artist from Brazil, with credits including inking for Ed Benes on titles like Birds of Prey and Supergirl. He does remarkable pinups of beautiful women as you can see here.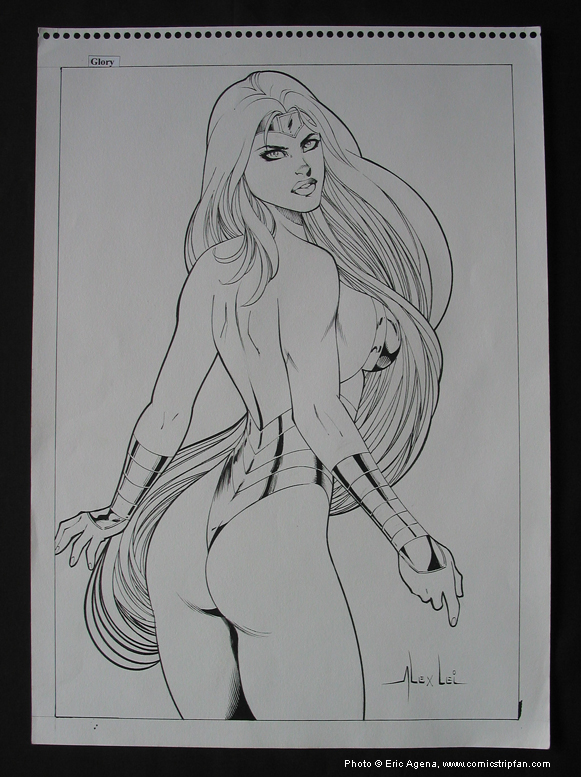 Original inked pinup of Glory by Alex Lei, done in pen, ink and inkwash. Art paper size: 11 1/2" x 16".
Check out more of Alex' work (including commission information) by clicking here.
All art is © by their respective © holders. ComicStripFan.com and entire site © Eric Agena. All Rights Reserved. Unauthorized reproduction, use or publishing in part or in full is prohibited.