ComicStripFan.Com
GGA Pinups and Commissions - Chris Foulkes
Chris Foulkes is a talented pinup artist who does some incredible work. Check out the art below, and visit his deviantart gallery here.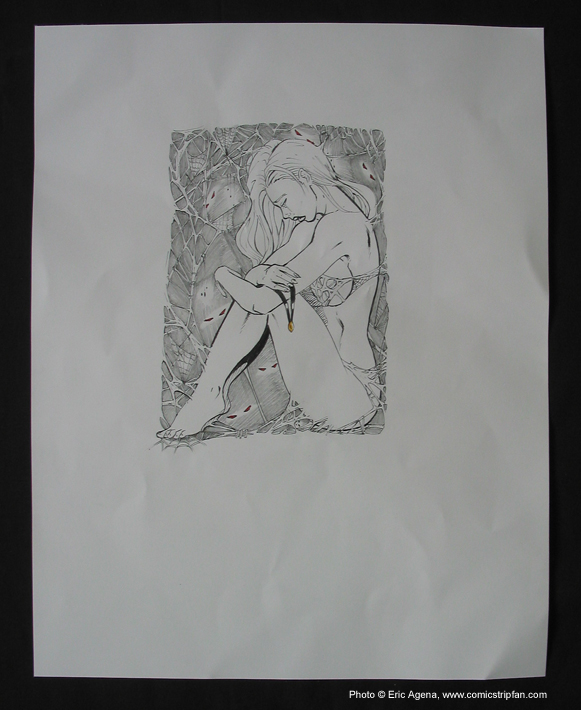 Original inked pinup of Ariel Chylde (also known as Darkchylde) by Chris Foulkes. Description of the piece, in Chris' own words: "The piece is entitled "Boxed In" and is a homage to a great character Ariel Chylde aka Darkchylde and a great artist Randy Queen. The piece was done on 11" X 14" Strathmore 500 Series Bristol PLATE paper with graphite pencils and inked with sakura micron pens and I added some color for accent, see the red eyes and charm on the chain in the picture. The actual image size is about 5" X 7"."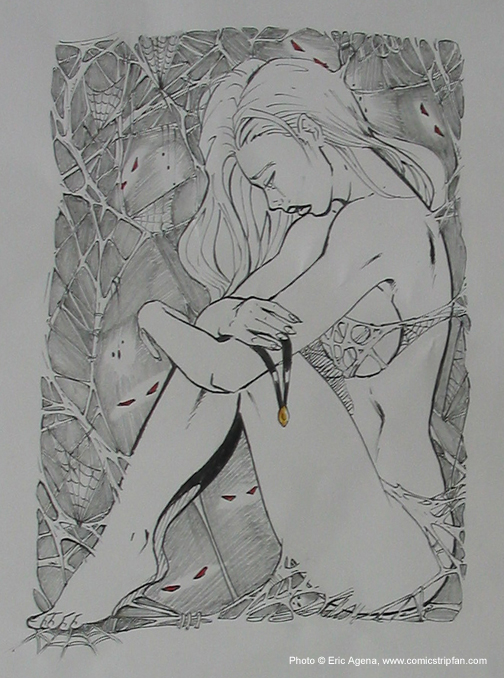 Closeup of the Darkchylde pinup by Chris Foulkes.
See more of Chris' beautiful artwork in his deviantart gallery here.
All art is © by their respective © holders. ComicStripFan.com and entire site © Eric Agena. All Rights Reserved. Unauthorized reproduction, use or publishing in part or in full is prohibited.