ComicStripFan.Com
Unknown Comic Book Art
These are miscellaneous pages of comic book art that I have that are of unknown origin. At the very least, the titles are not known. If anybody has any information, please email it to me. Your assistance is appreciated!
Thanks to the following individuals who have helped identify art on this page:
The Skunk comic art by Bill Maus. Removed from the "Unknown" section on February 4, 2005, thanks to Jesse Hamm.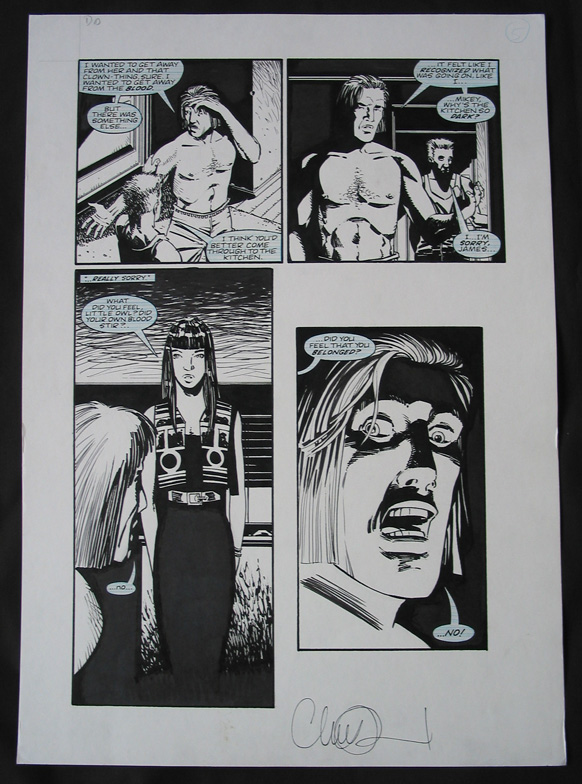 Unknown page of comic book art signed by the artist, Charlie Adlard. Many thanks to George Freeman, who identified the artist for me. George also informed me that Adlard is a British artist currently working for Marvel, and that this is very possibly a page from the X-Files comic book (Adlard was the original artist on the series and drew the first two years of it); does anyone know for sure? Please let me know!
All art is © by their respective © holders. ComicStripFan.com and entire site © Eric Agena. All Rights Reserved. Unauthorized reproduction, use or publishing in part or in full is prohibited.