ComicStripFan.Com
Teenage Mutant Ninja Turtles, by Kevin Eastman and Peter Laird
The Teenage Mutant Ninja Turtles (TMNT) phenomenon is incredible. What started as a "chill-out" session between two friends after work ended up sparking a mega marketing hit. There are now TMNT comics, cartoons, tons of merchandise, and even a comic strip.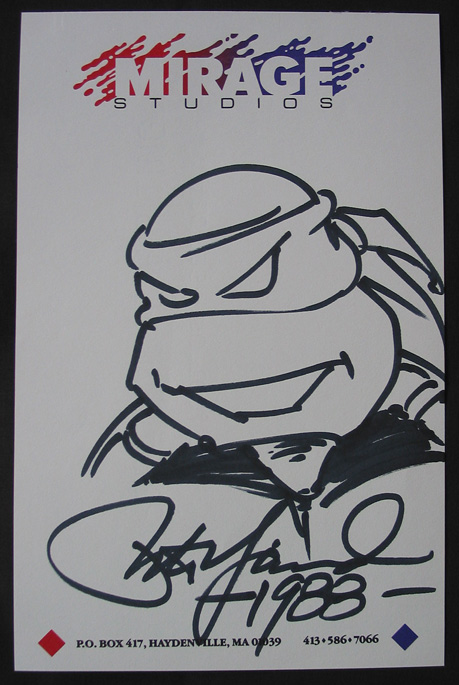 Original sketch by Peter Laird, co-creator of TMNT, on Mirage Studios letterhead.
Experience turtle power for yourself by clicking on the link below!

All art is © by their respective © holders. ComicStripFan.com and entire site © Eric Agena. All Rights Reserved. Unauthorized reproduction, use or publishing in part or in full is prohibited.