ComicStripFan.Com
Super Soldiers, Marvel UK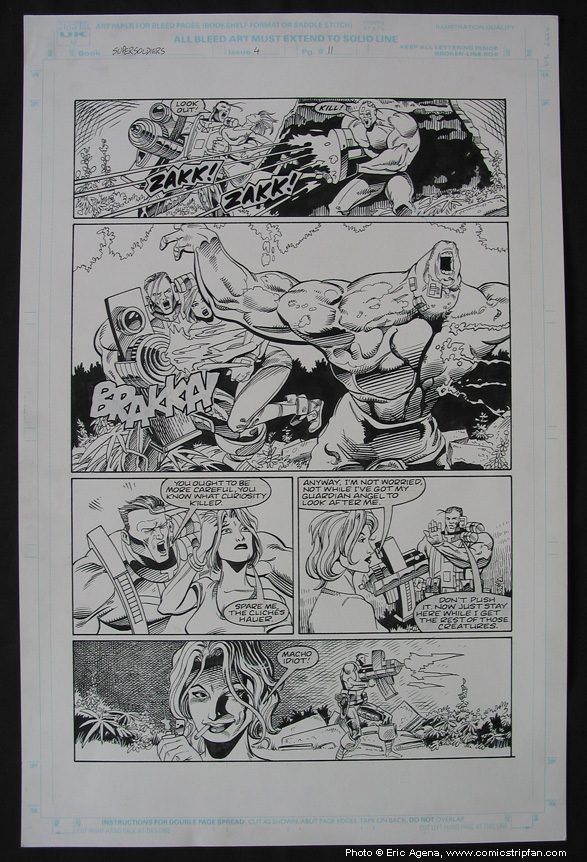 Original art page for Super Soldiers issue 4, page 11. Pencils by Andrew Currie, inks by Rodney Ramos, and written by Michael Bennett and Lee Stevens.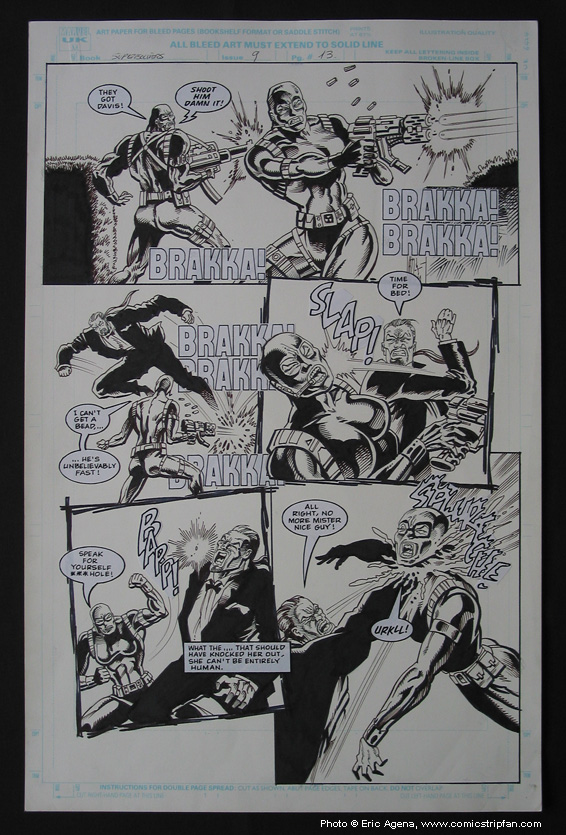 Original art page for Super Soldiers issue 9, page 13. Super Soldiers issues 9 and 10 were scheduled to be part of the "Red Mist" cross-over storyline, which was never published. The biographical information for this page is unknown; if anyone has any information please let me know!
For the full list of credits of this comic and others by Marvel, Image, and Malibu, visit the Unofficial Handbook of Marvel Comics Creators by clicking here.
All art is © by their respective © holders. ComicStripFan.com and entire site © Eric Agena. All Rights Reserved. Unauthorized reproduction, use or publishing in part or in full is prohibited.