ComicStripFan.Com
More Than Mortal, Liar Comics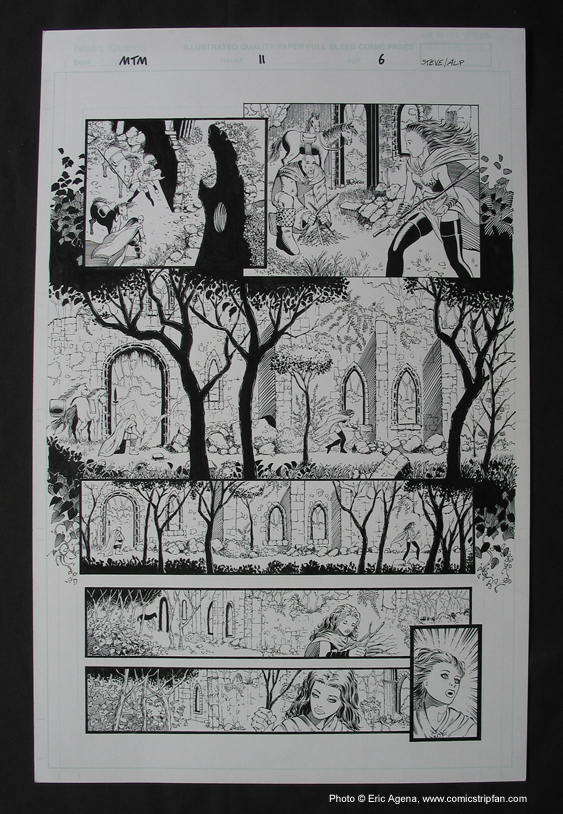 Original art for More Than Mortal issue 11, page 6. Pencils by Steve Firchow, inker unknown (could be Firchow as well, but written at the top right corner of the page is "Steve/Alp", so the inks may be by someone else); if anyone has any additional information please let me know. The art is very rich on this page; I wish the picture could do it justice. There is a ton of fine detail and is a beautiful page.
Click here for more info and to visit the More Than Mortal website.
Click here to read Comicon.com's interview with More Than Mortal creator Sharon Scott for more background on this wonderful title.
All art is © by their respective © holders. ComicStripFan.com and entire site © Eric Agena. All Rights Reserved. Unauthorized reproduction, use or publishing in part or in full is prohibited.