ComicStripFan.Com
Marvel Comics Presents, Marvel Comics Group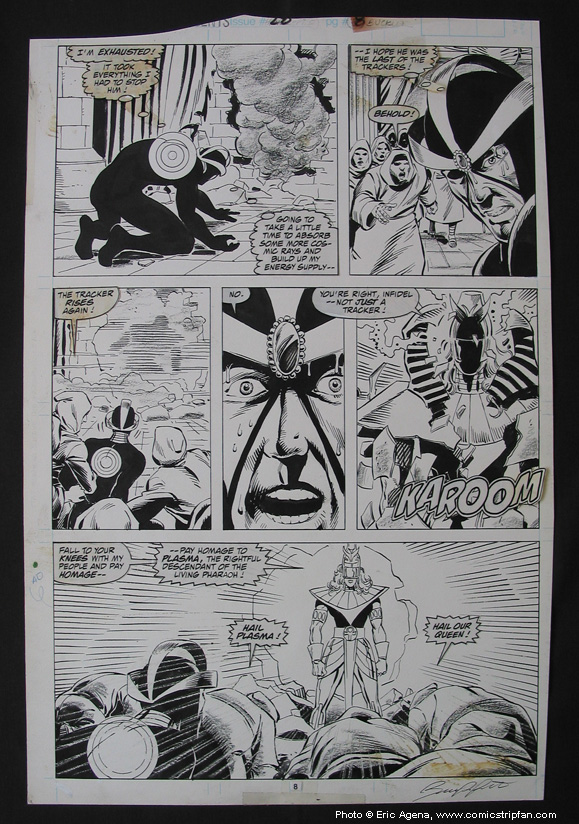 Original art for Marvel Comics Presents issue 28, page 8. Signed by inker Bruce Patterson. Pencils by Rich Buckler, letters by Bill Oakley, and written by Howard Mackie. Great shots of Havok, one of my favorite X-Men.
For the full list of credits of this comic and others by Marvel and Malibu, visit the Unofficial Handbook of Marvel Comics Creators by clicking here.
All art is © by their respective © holders. ComicStripFan.com and entire site © Eric Agena. All Rights Reserved. Unauthorized reproduction, use or publishing in part or in full is prohibited.