ComicStripFan.Com
Lethal Stryke, London Night Studios
This is one title that confuses me. The title character is named Lethal Stryke, but the first several issues of the series are titled Lethal Strike, with an "i". To be honest with you, I'm not very familiar with the storylines, so if anyone can help me out here, please let me know!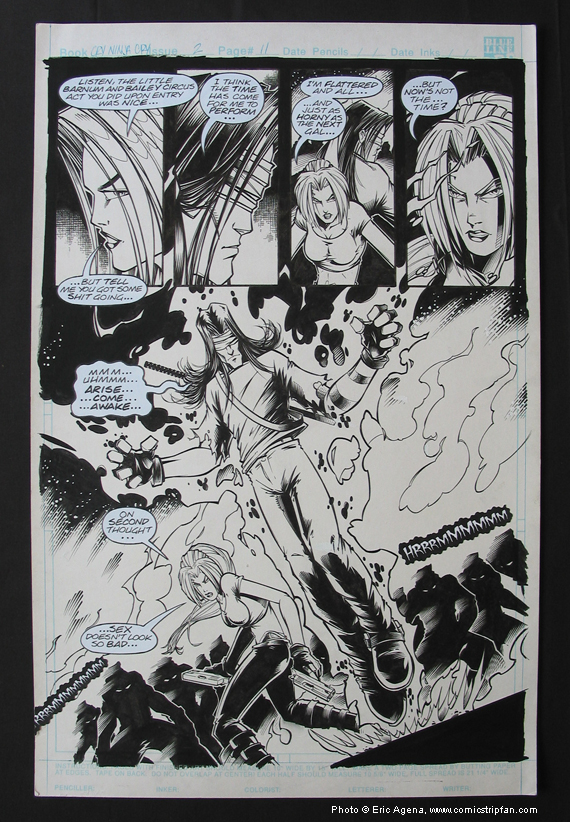 Original art for Lethal Strike issue 2, page 11, credits unknown. Great shots of Lethal Stryke here. This page was described as being from the Razor storylines, and again I'm not familiar with the story itself if anyone can help me out please let me know!
All art is © by their respective © holders. ComicStripFan.com and entire site © Eric Agena. All Rights Reserved. Unauthorized reproduction, use or publishing in part or in full is prohibited.