ComicStripFan.Com
Heroic Tales featuring Amazon, Lone Star Press
One of the storylines that ran in the Heroic Tales anthology was that of Amazon. As described by Bill Williams on his Comicspace page: "Faith, a broken-hearted princess from another planet crashlands her ship in the desert SouthWest and struggles to fit in on her new home planet in this series." The series was written, co-created, and inked by Bill Williams, with pencils by Robb Phipps.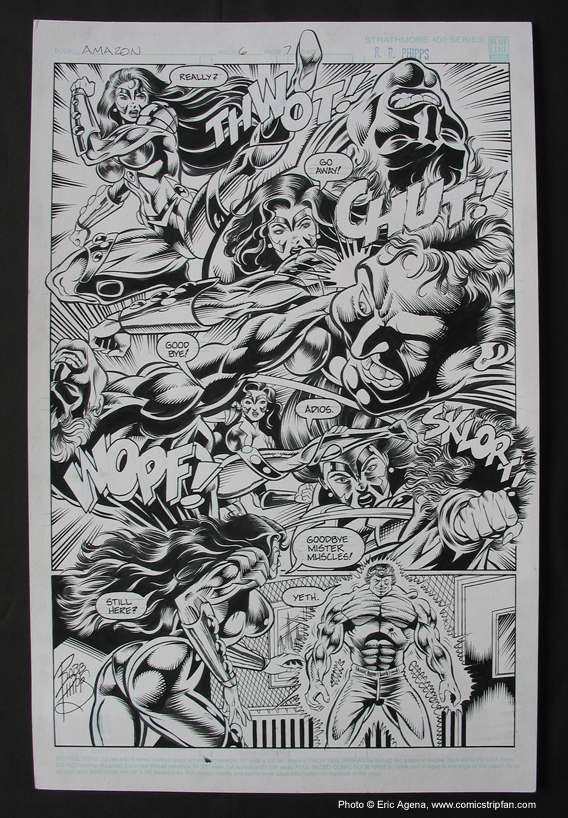 Original art for Heroic Tales issue 6 page 7. Written and inked by Bill Williams, and pencils by Robb Phipps. Image size: approx. 10" x 15". Signed by Robb in the far left of the last panel. Some great shots of the beautiful Amazon in action.
All art is © by their respective © holders. ComicStripFan.com and entire site © Eric Agena. All Rights Reserved. Unauthorized reproduction, use or publishing in part or in full is prohibited.