ComicStripFan.Com
Godwheel, Malibu Comics, Inc.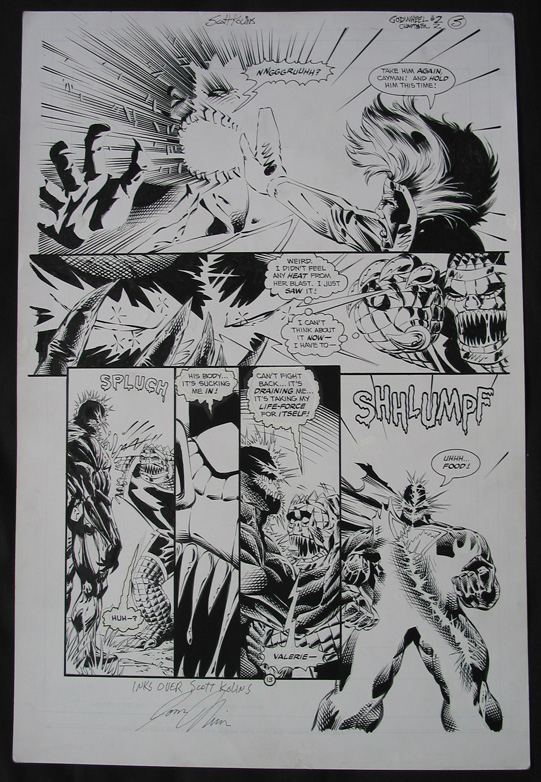 Original art for Godwheel Issue 2, page 5. Art is on standard comic art board, size 11" x 17". Signed by penciller Scott Kolins and by inker Temujin Minor; written by Gerard Jones and lettered by Gail Beckett.
For the full list of credits of this comic and others by Marvel and Malibu, visit the Unofficial Handbook of Marvel Comics Creators by clicking here.
All art is © by their respective © holders. ComicStripFan.com and entire site © Eric Agena. All Rights Reserved. Unauthorized reproduction, use or publishing in part or in full is prohibited.