ComicStripFan.Com
Feed America's Children Featuring Major Impact, Wildcard Productions
Feed America's Children was an ambitious one-shot comic published by Wildcard Productions in 2005. The issue was 48 pages long, with each page being done by a different artist. Profits generated from sales of the comic went to various children's charities across the US.
As described on their website: "Mel Smith and Clark Castillo with assistance from Paul H.Birch have created a tale that uses the fantastic to cast light upon the all too real: the forgotten homeless youth of America! To tell their epic comic book story they have gathered the biggest names in comics, along with a smattering of bright new future stars who all deliver some great artwork."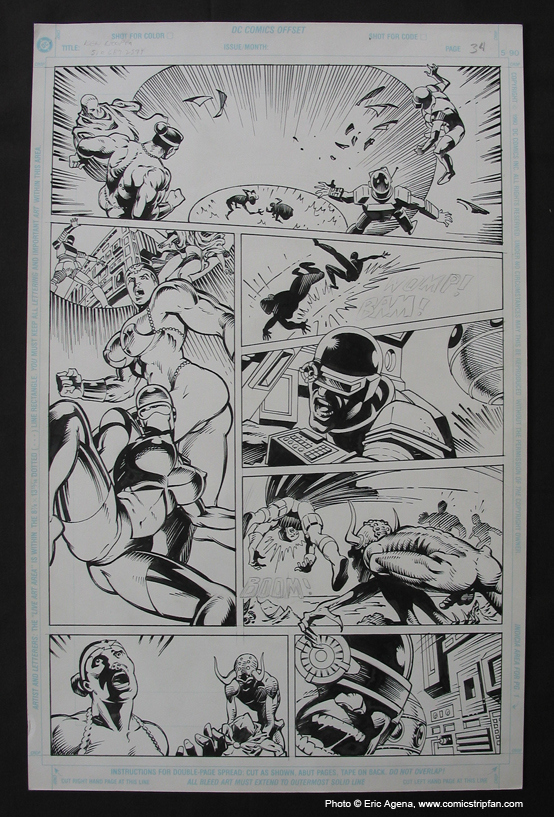 Original art for Feed America's Children page 34, featuring artwork by Ken Hooper.
All art is © by their respective © holders. ComicStripFan.com and entire site © Eric Agena. All Rights Reserved. Unauthorized reproduction, use or publishing in part or in full is prohibited.