ComicStripFan.Com
Elvira, Mistress of the Dark, Claypool Comics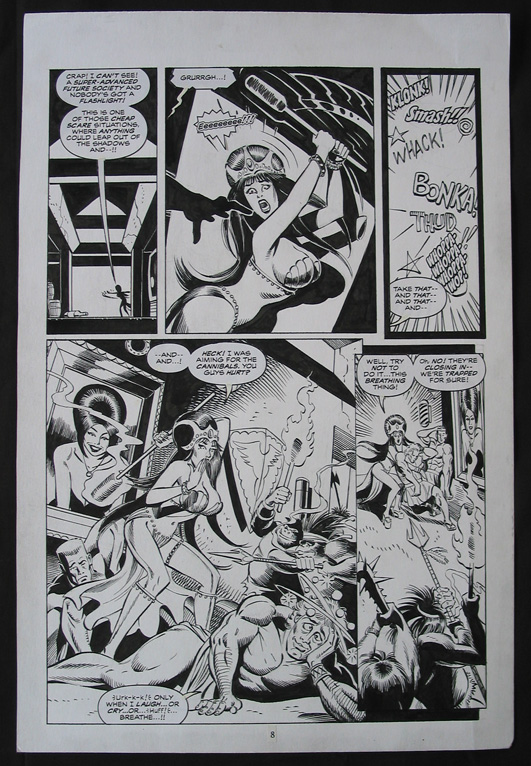 Original art page for Elvira, Mistress of the Dark, issue unknown, page 8. Copyright 2000 Queen "B" Productions. Art is on standard comic art board, size 11" x 17". If anyone knows what issue this page is from, please let me know!
Visit Elvira's home page by clicking the link below.

All art is © by their respective © holders. ComicStripFan.com and entire site © Eric Agena. All Rights Reserved. Unauthorized reproduction, use or publishing in part or in full is prohibited.