ComicStripFan.Com
Detention Comics, DC Comics
Detention Comics was a one-shot DC title published in 1996 featuring Robin, Warrior (Guy Gardner), and Superboy.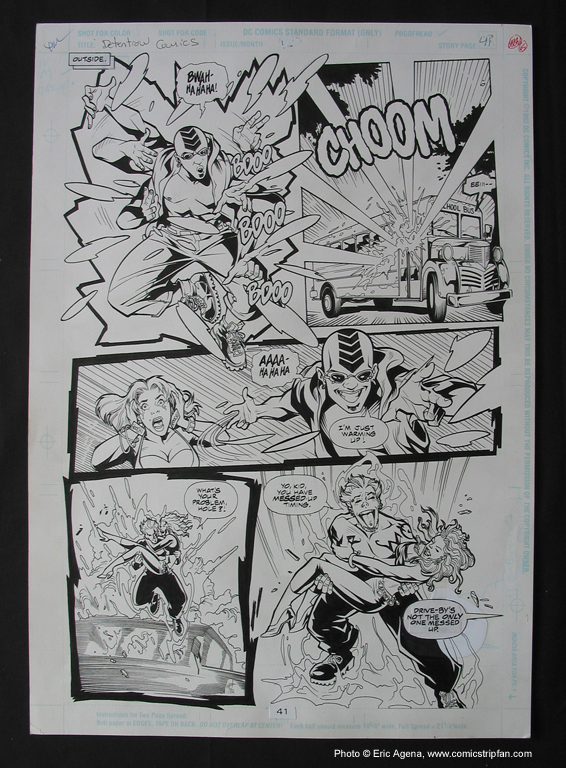 Original art for Detention Comics issue 1, page 41. Art is by Joe Phillips, but the full credits are not known. If anyone can help me out, please let me know!
All art is © by their respective © holders. ComicStripFan.com and entire site © Eric Agena. All Rights Reserved. Unauthorized reproduction, use or publishing in part or in full is prohibited.