ComicStripFan.Com
Deathstroke, The Hunted, DC Comics
More commonly known as Deathstroke, The Terminator, Slade Wilson (Deathstroke) finds the evidence in an assassination plot against the President of the United States pointing to him. He therefore becomes a fugitive from both the government and his former superhero allies, and is now Deathstroke, The Hunted.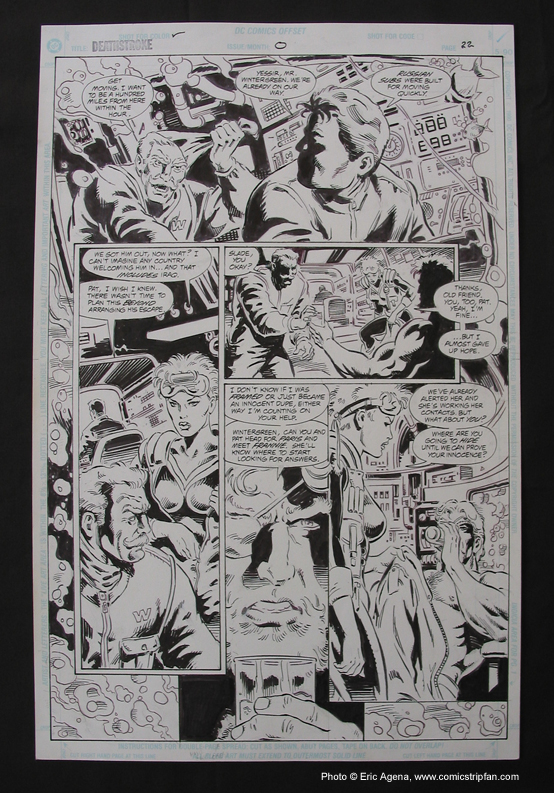 Original art for Deathstroke, The Hunted issue 0, page 22. Written by Marv Wolfman, pencils by Sergio Cariello, inks either by Keith Champagne or Fred Fredericks (both are credited, not sure who did this page; if anyone knows please let me know), and lettering by John Costanza. Great page with appearances by W.R. Wintergreen, Vigilante V (Patricia "Pat" Trayce), and Deathstroke as they contemplate a plan to Slade's innocence.
All art is © by their respective © holders. ComicStripFan.com and entire site © Eric Agena. All Rights Reserved. Unauthorized reproduction, use or publishing in part or in full is prohibited.