ComicStripFan.Com
Blondie (the comic book), by Paul Fung, Jr.
Blondie is the most widely circulated comic strip in the world. It has been translated into most languages and has an international audience reaching into the hundreds of millions. Between 1938 and 1951, twenty-eight movies were made based on the Blondie comic strip, all of them starring Penny Singleton as Blondie and Arthur Lake as Dagwood. A TV series followed, and even a novel. There was also a Blondie comic book drawn by Paul Fung, Jr.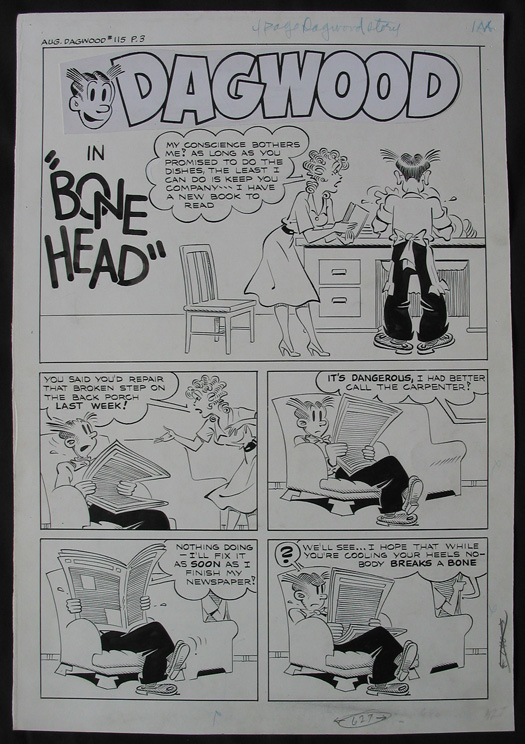 Original Dagwood comic book page by Paul Fung (attributed) for issue 115, page 3. Page size: 9 1/2" x 14".
Also see the gallery page for the Blondie comic strip to see some great examples of original Blondie newspaper art.
Check out Blondie for yourself by clicking on the link below:

All art is © by their respective © holders. ComicStripFan.com and entire site © Eric Agena. All Rights Reserved. Unauthorized reproduction, use or publishing in part or in full is prohibited.